Thank you for considering supporting the RTK2go NTRIP Caster site with your donation.  Your donation is used to defer the considerable operating costs incurred by SubCarrier Systems Corp. (the makers of SNIP) to provide this free service for users like yourself all over the world.
Suggested One Time Amount
Secure
PayPal Link
Suggested $50.00 (US) lifetime donation
Donate a different amount or a reoccurring amount
—–
Thanks!
The SNIP Development team.
---
Need your own NTRIP Caster?
Just download a copy of SNIP® the widest deployed NTRIP Caster in the world.  SNIP is available in several models and configurations ranging from the Lite model for small operators with only less than three Base Stations to the Basic and Pro models used by larger networks everywhere. Click here to learn more about the different models and how you can operate you own Caster. Sales of SNIP is how SCSC makes a living, and our Lite model provides basic Caster functions to anyone who needs them.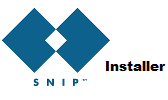 ---
Do you require more than RTK2go offers,
Perhaps a professional grade monitored Caster Service but do not wish to own and operate your own SNIP Caster?  Consider leasing time for your Base Station streams on one of our regional caster deployments.